Transformed, for a better you.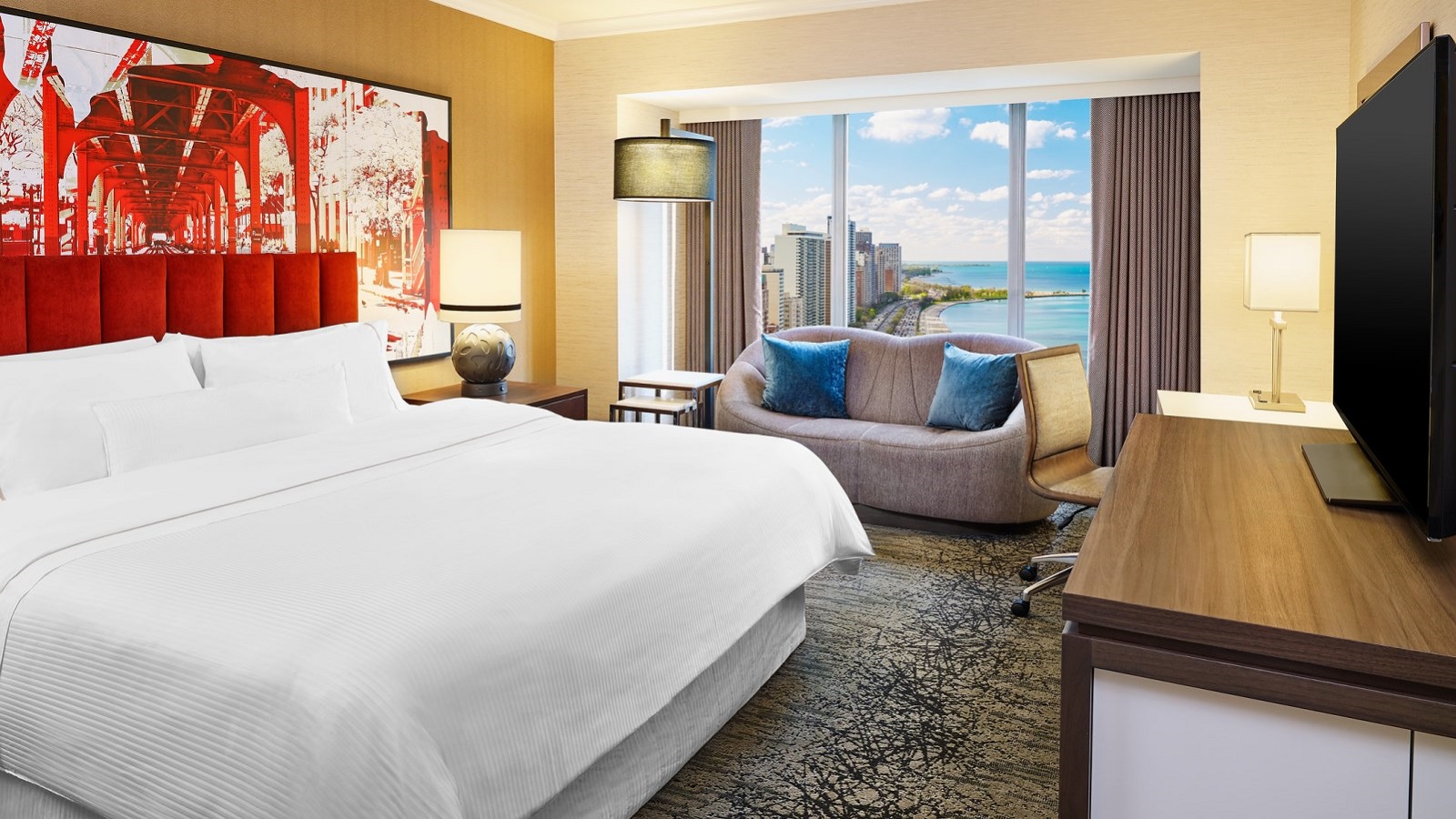 Featuring the latest in design and local touches, our transformed guestrooms are sure to wow you. New guestroom amenities include 55 inch TV's, refrigerators and we now offer an enhanced in room dining menu, giving you no need to even leave your guestroom.


"The remodeled Westin on Michigan Ave is lovely. Heavenly bed is always perfect! Awesome location to Michigan Ave, Water Tower Place, John Hancock. Very nice concierge room for SPG platinum and very professional staff. One of my favorite hotels to visit."
Take a peek at what we unveiled.
Westin Executive Club Lounge
As part of our transformation, we added an Executive Club Lounge on the 14th floor. The thoughtful layout comprises partially separated work and leisure areas perfect for gathering with a small group, including a dining area with a television. Amenities and services include a lounge host, complimentary magazines and newspapers, and complimentary Wi-Fi throughout. Dining options and beverage service is available in the Club as well, making this the best place in the hotel to unwind from your stay while also taking in sweeping views of downtown Chicago.

OPENING PRESS RELEASE
"As a frequent traveler (80+ nights/year), I'd put the property, location and service at the top of my list for Starwood!"
"This hotel was everything I had expected my stay to be. Everything basic was more than covered, the room and its amenities were beyond my expectations, the neighbourhood was exquisite, did my business according to schedule and had fun. Would definitely stay again."
"What a view! The new Executive Club Lounge offers an incredible glimpse of Michigan Avenue. Another great perk? A delicious complimentary daily breakfast of fresh juices and pastries, plus cocktails and evening appetizers to enjoy before hitting the town."